Only a selection of articles are shown here. For all latest news and advice visit the National Neighbourhood Watch site.
---
The articles below although not recent still give good advise, which is still current today.
---
National NHW Newsletter
This is a link to the National Neighbourhood Watch latest Newsletter: NWN Our News
---
Mobile, internet & identity safety

New technology has created a host of new possibilities for criminals. Fortunately, most tech crimes against ordinary people are easy to prevent.
Mobile phones
Always keep your mobile hidden. If it's stolen, report it immediately to police and service provider to block usage (even if it is pay-as-you-go).

Don't report lost phones as stolen. This is a crime.

To increase your chance of getting a stolen phone back, register it with Immobilise, using your IMEI number (15 to 17 digit code usually behind the battery - or key in *#06#).

Don't open suspicious or unsolicited messages. Avoid opening links or downloading games and apps unless you are certain of their source. If you use a smartphone to access the internet, install anti-virus software specifically designed for mobile phones. Ask for advice at the store where you bought your phone.

Be careful with your location settings. If you use your phone to update social media or to upload photos, location data could be uploaded to the internet without you realising. Burglars can use this information to find out where you live and even when you are likely to be out of the house. If you are unsure, ask a member of staff at the shop where you bought your phone to show you the location settings.

For information on keeping your personal data safe on your phone, click here. For more detailed information about rogue apps, go to the Get Safe Online rogue app advice page.

Internet safety
Place your children's computers where you can see them, where possible in communal rooms. Always know what they're doing and who they're talking to. Explain to them that not everyone online tells the truth and they should never meet strangers without a known adult present.

For more on keeping children safe online, visit the CEOP website or Get Safe Online.

Teach your children the Click Code: Zip it (keep personal information private), Block it (block disturbing messages), Flag it (report anything worrying to you).

Change your passwords regularly, and make sure to have a strong password by using a combination of numbers, symbols and upper and lower case letters.

Make sure you have an up-to-date internet security program installed on your computer which includes anti-virus protection as well as protection against spyware and adware. Keep it updated regularly; download security updates as they become available. Symantec is a reputable internet security company. Make regular backups of your important files. Note that Microsoft never sends e-mails about security updates; these are hoaxes!

Be careful about clicking links and attachments in e-mails. Don't click on links from an unknown sender. Remember that spammers could also gain access to a friend's account, so if you get an unsolicited and/or uncharacteristic e-mail containing a link from a friend, do not click on it but find another way of contacting them (e.g. by telephone or text message) to check that the message is genuine. Similarly, do not click on links or download attachments sent via instant messaging unless you are completely sure of the source.

Remember that free screensavers and games can be used to infect computers with viruses. Never download them, no matter who has sent them to you.

Never click on a link in an e-mail from your bank. If you want to use online banking, enter the website address in the address bar yourself, so that you know you are going to the right website and not a fake site designed to replicate the genuine article.
Leave a website if you feel suspicious - if the site doesn't look or 'feel' right, if there is text that doesn't appear to have any purpose or doesn't tie in with the rest of the site, or if you feel uneasy for any reason. Never download anything you are not sure about.
Hoax-Slayer, Get Safe Online and snopes.com are useful websites where you can read about the latest online scams and hoaxes and avoid falling for them.
If you've been scammed, tricked or conned, report it to Action Fraud, the UK's national centre for reporting fraud and internet crime.
If you use a Bluetooth device (mobile phone or laptop) consider setting your Bluetooth to 'undiscoverable', and turn off the Bluetooth when you are not using it.

If you use a wireless network (e.g. have a wireless router at home), secure it by making it password-protected. If you do not do this, other people can easily access any information you transmit over the network, including your bank details. The PC World website provides information about how to do this, or you can ask at the store when you buy your router.
Don't use open wi-fi hotspots to send private information such as bank details.
When buying things online or otherwise entering sensitive data, look for a padlock in the bottom right corner of the screen and a web address beginning with https. This indicates that you are on a site that has its own built-in security.
Scammers can also operate through dating websites. You can read an article with more details about online dating scams here, along with a list of things to watch out for.

Burglars often try to use social media sites (such as Twitter, Facebook, Instagram and Foursquare) to find out personal information about people. If you have any social media profiles make sure you are familiar with the privacy settings and have them set to 'friends only' or the equivalent. Criminals will try to find information about your location. It makes sense to avoid posting your address online, but don't forget they might also be able to work out where you live from photos. And, of course, updates about your holidays tell people that your house is empty! For more information about how burglars use social media, see this infographic.
You can read more detailed information at the Home Office's 'Cyber Streetwise' website and Get Safe Online. The CyberSmart Awards website also has a useful resources page.

The Internet Watch Foundation is the UK hotline for reporting criminal online content. Reports are confidential and anonymous. You can make a report via their website.

Identity theft and identity fraud
Your personal information can be stolen and used to obtain credit, goods or services fraudulently. Criminals could set up a bank account in your name, use your credit card or even get a passport in your name.
Safeguards

Personal information can be taken from your rubbish, mail at old addresses and online. Never give it to anyone you're unsure of, especially via e-mail or phone.
Watch out for 'phishing': fake e-mails from banks etc.
Keep anti-virus and firewall software up-to-date on your computer.
Don't let anyone take your debit or credit card out of sight when paying in a shop or restaurant.
Hide your PIN when paying in or withdrawing cash.
Remember that your bank would never contact you to ask you for your PIN, password or other security information in full.
Make sure to shred any documents containing your details or confidential information.
Avoid using your mother's maiden name as a password and try not to write down your password or PIN.
Don't use the same password for more than one account.
If you move house, contact your bank, give them your new address and arrange with the Post Office to have your mail redirected.
Monitoring

Make sure you're getting all your bills; check statements for transactions you don't recognise. Monitor your credit reports with a credit reference agency. If you are refused credit despite having a good rating, you may be a victim of fraud. If you are expecting a statement, new card or cheque book by post and it does not arrive within the indicated length of time, contact your bank immediately.
If you are a victim of bank or card fraud

Contact your card provider. Most companies promptly replace cards. Freeze accounts, whether with creditors, banks, phone companies or utilities providers. Ask a credit reference agency for advice on clearing up the problem.
Call Credit Phone 0870 060 1414

Equifax Phone 0870 010 0583

Experian Phone 0870 241 6212

Credit Industry Fraud Avoidance Service (CIFAS) lets you file a Protective Registration notice on your credit file, showing potential lenders that you've been a victim of identify fraud so they'll take special care checking further credit applications from you.

Email: protective.registrationuk@equifax.com

Phone: 0870 010 2091

When recovering from identity theft, keep a record of all relevant correspondence and time spent on it in case of legal proceedings. Send letters by registered mail and keep copies.

Remember - if you fall victim to a scam, con, trick or fraud, report it to Action Fraud.
---
Be Cyber Streetwise!
Are you savvy online? Perhaps not as streetwise online as you would like to be or think you are?

A new campaign to change the way people protect themselves while shopping or banking online in order to avoid falling victim to cyber criminals has been launched by the government.

www.cyberstreetwise.com gives us all some essential tips to improve our performance online and help keep important stuff safe.

We are supporting this initiative to help us all to be a bit more streetwise online. Believe it or not most of the population are not doing enough to protect themselves, which means it's far too easy for certain unfriendly people to access your data, abuse your personal information and mislead you into uploading computer malware.

Adopting a few simple online behaviours will make you and your family safer, such as:

1. Using strong, memorable passwords

2. Installing anti-virus software on new devices

3. Checking privacy settings on social media

4. Shopping safely online - always ensuring to check online retail sites are secure

5. Downloading software and the application of patches when prompted

We want to encourage you to protect yourselves and your families online by visiting www.cyberstreetwise.com for tips and advice. The website offers a range of interactive resources, tailoring your visit to provide clear advice on the essentials for enjoying a safe experience online. Do have a look and test yourself, and please pass the word. Be Cyber Streetwise!

Security Minister James Brokenshire said:

"The internet has radically changed the way we work and socialise. It has created a wealth of opportunities, but with these opportunities there are also threats. As a government we are taking the fight to cyber criminals wherever they are in the world.

"However, by taking a few simple steps while online the public can keep cyber criminals out and their information safe. Cyber Streetwise is an innovative new campaign that will provide everyone with the knowledge and confidence to make simple and effective changes to stay safe online."

The launch of the campaign is part of the government's National Cyber Security Programme. Findings from their most recent study suggest that more than half the population are not taking simple actions to protect themselves online. Research shows that shoppers do not adopt the same sort of wariness on the web as on a busy high street; for example, a person would not walk around with their bag open or wallet on show.

The Cyber Streetwise campaign has been joined by a number of private sector partners who are providing support and investment, including Sophos, Facebook, RBS Group, and Financial Fraud Action UK.
---
Online shopping tips
The Risks

Fraud resulting from making payments over unsecured web pages.

Bogus online stores/shops - fake websites and email offers for goods and services that do not exist.

Buying fake goods intentionally or unintentionally - finding they are of inferior quality and also possibly funding more serious crimes in the process.

Receiving goods or services which do not match the advertiser's description.

Being offered tailored prices based on information gathered by the retailer about your online shopping habits and websites visited.
Safe Shopping
Choose reputable shopping sites.

Ensure the website is secure before entering payment details.

Ensure that any online retailer unfamiliar to you is reputable by researching them. Establish a physical address and telephone contact details. Remember that the best way to find a reputable retailer is via recommendation from a trusted source.

Remember that paying by credit card offers greater protection than with other methods in terms of fraud, guarantees and non-delivery.

Double check all details of your purchase before confirming payment.

Do not reply to unsolicited emails from companies you don't recognise.
Before entering payment card details on a website, ensure that the link is secure, in three ways:
1. browser window frame, which appears when you attempt to log in or register. Be sure that the padlock is not on the page itself ... this will probably indicate a fraudulent site.
2. The web address should begin with 'https://'. The 's' stands for 'secure'.
3. browser, the address bar or the name of the site owner will turn green.
Some websites will redirect you to a third-party payment service (such as WorldPay). Ensure that these sites are secure before you make your payment.

Safeguard and remember the password you have chosen for the extra verification services used on some websites, such as Verified by Visa.

When making a payment to an individual, never transfer the money directly into their bank account but use a secure payment site such as PayPal, where money is transferred between two electronic accounts.

Check sellers' privacy policy and returns policy.

browser is not enough to ensure privacy.

Keep receipts.

Check credit card and bank statements carefully after shopping to ensure that the correct amount has been debited, and also that no fraud has taken place as a result of the transaction.

antispyware software and firewall running before you go online.

Where possible, check that the price listed by the retailer on your browser is the same as that quoted on other people's browsers, to ensure you are not being monitored and overcharged.
Article Courtesy of Get Safe Online
---
Keeping a watch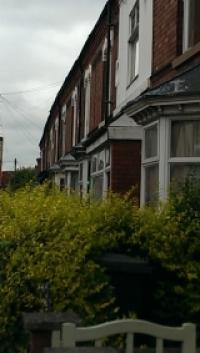 The first Neighbourhood Watch scheme was established in this country 35 years ago, based on a model first tried in Chicago.
There are now an estimated 10 million members, even if many do little beyond putting a sticker in the window. But there is much to be said for people watching out for others acting suspiciously in their streets. We cannot rely entirely on the police, not least because there are fewer officers on the beat than used to be the case. Vigilance is a matter for us all, not something always to be proxied out to the police.
But watching out for our neighbours is more than just about crime. As Norman Lamb, the Health Minister, suggests, these schemes could usefully be expanded to include watching out for the elderly and the sick living at home. Once, this would have been done by the extended family, but relatives are far more scattered nowadays. It also used to be possible to rely on an unofficial network of community-based employees, such as postmen and milkmen, to sound the alarm if something was amiss at a home on their rounds.
This still happens, but not to the same extent. There is, as Mr Lamb suggests, scope for Neighbourhood Watch to move into this area and for its members to keep an eye open not just for a possible burglar or mugger, but for a frail and elderly person who has not been seen for a while. "Could we apply that principle of shared support to something that is now really pressing - isolation and loneliness?" asks Mr Lamb.
This seems a sensible approach, and one that has wide government approval. But it should not really be necessary to belong to a formal scheme for neighbours simply to knock on the door of a vulnerable old person occasionally, to ensure everything is all right.
Source: National Neighbourhood Watch (www.ourwatch.org.uk)